How to keep your head in the game when it comes to exams.
Over 50,000 young people will be sitting down across Greater Manchester this year to take GCSEs, A Levels, and technical qualifications, such as BTECs and National Diplomas.
We have got some great tips from your teachers and leaders, plus a few tried and tested hints from our members, on how to get stuck into revision and exam prep.
Chris Randell, Principal of Abbey College Manchester shared his tips for exam success.
"We like to talk to our students about the 5Ps for exams and they are:
Plan
Prepare
Process
Persevere
Practise
Plan: for intensive revision periods, with active note taking, self-testing, recall, analytical, discursive writing and also plan in breaks. You need time to reflect rest and relax. Go out for a walk, a run, a cycle ride…Plan in sleep, food and social time too
Prepare: your work space and routine. Silence works best for revision despite what you may think. Are you an early-bird or a night owl? Do not work at 6am if you know you work best in the evenings but don't work late if you are going to be up at 6am. Do what works best for you
Process: your revision. Do not just sit and read your book or your notes. Make notes, draw diagrams, mind maps, flashcards; be active.
Practise: exam questions. No point learning lots if you do not know how to answer that 20 mark question at the end of the paper.
Persevere: don't give up. It is hard. It is meant to be hard. You will be fine. Don't give up!"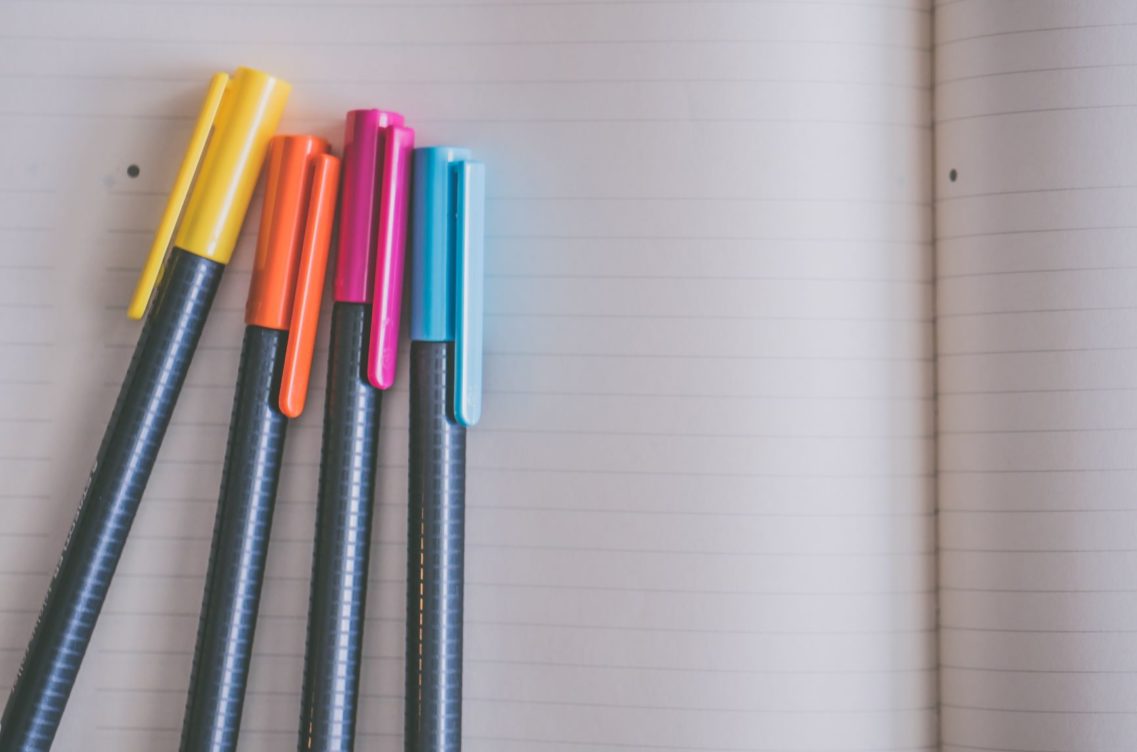 Check out these tried and tested tips from Our Pass members (and a few of our team too)
"It sounds silly but pens, pens, pens!  I can't even sit down to revise without my sharpies" Niamh, age 18
"I prefer to revise with someone else. It stops me from getting distracted by my phone or youtube" Alex, age 16
"When I really can't focus I just play the loudest song I know and throw myself around the room dancing for a bit – it helps me get rid of that build up of energy" Belle, age 17
"If you struggle to stay off your phone you can use apps that help you focus like Flora or Forest" Ben, age 18
"Don't wait until the last minute to cram in all of your revision. You will end up overdoing it and not remember anything.  Do a revision timetable and keep doing a bit each day" Alfie, age 16
"Try and separate your revision space from your relaxing space. Even if that just means you have a box to hide it all in.  Rest is important and it's hard to switch off when it's always there" Sarah C, Our Pass team
"I find the Pomodoro technique is good for focus, especially if you have ADHD" Siani, Our Pass team (To find out more about The Pomodoro Technique – Tomatoes instead of time read this blog from the University of Salford and get a tomato timer online here)
"When I was trying to learn tricky stuff I wrote it out and stuck it up around the house in places I would visit regularly like the fridge or the mirror… even the toilet door!" Sarah R, Our Pass team
"Mix up the types of revision you do so you're ready for whatever tricky wording they throw at you- past papers, online quizzes, bbc bitesize, revision books. The app Quizlet lets you create your own flashcards and then converts them into different styles of quiz so you don't get bored" Thalaya, Our Pass team
More useful info for you ....
Useful websites & apps:
You may also be interested in...