What is Our Pass?
Our Pass is a membership scheme for young people who live in Greater Manchester, and supports both school leavers and care leavers. Those eligible have the chance to become a member – and potentially enjoy two things:
First, free bus travel across Greater Manchester. For a one-off £10 fee, members can travel on most local buses, any day of the week, for free. No hassle, no fuss, no tickets: just a card that will get you where you want to go. Members can also get half-price off-peak 1 day and weekend travelcards on Metrolink.
Second, membership unlocks Our Pass Exclusives: A range of offers and experiences: discounts, special offers, free tickets, swimming and leisure passes, merchandise, taster sessions and much more.
Depending on age and eligibility, members can enjoy free bus travel and Exclusive offers until the end of August after they turn 18. or 21 for care leavers.
Our Pass Exclusives
Our Pass members get access to a range of fantastic Exclusives offers, events, discounts and experiences, from tickets to tasters, discounts and swimming and leisure passes. Our Pass Exclusives are only open to our members – look out for the Exclusives label across the site, or find out what Exclusives are live on the site now. Alongside, you'll also find listings for other events on our website that we think you might like; these events are open to anyone and, as we're not responsible for these events, members should check individual organisation websites for full details before heading to a venue or event.
Who is Our Pass for?
Our Pass is for eligible young people* who live in Greater Manchester. The travel pass can be used for up to two years, starting from 1 September after your 16th birthday, until 31 August after your 18th birthday (or until your 18th birthday, if this is 31 August). You can continue to use your igo card until you become eligible for Our Pass (igo cards expire on 31 August after your 16th birthday). If you're not sure if you live in Greater Manchester, use the Government's find your local council tool to check if you live in one of the following 10 local council areas:
Bolton Metropolitan Borough Council
Bury Metropolitan Borough Council
Manchester City Council
Oldham Metropolitan Borough Council
Rochdale Metropolitan Borough Council
Salford City Council
Stockport Metropolitan Borough Council
Tameside Metropolitan Borough Council
Trafford Metropolitan Borough Council
Wigan Metropolitan Borough Council
*subject to eligibility
When can you apply?
If you are leaving school in 2023 you can apply from 2 May and can use your card automatically from 1 September. You will need to register for a website account separately to access Exclusives.
Have you activated your website account? Register now!
To access Exclusives, you'll need to create a new website account. This is not the same as the account you set up when you applied for your travel card/pass. Have your card number handy (you'll need the number on the back), and register for a website account here. Once registered, you'll be able to log in to the website any time to apply for or take advantage of our member-only exclusives, offers, discounts, free tickets and special events.
How do you apply?
Save time, and get everything ready before you apply. Already applied, but been rejected? Try our helpful guide for what to do if your application has been rejected (it does happen, but we'll do all we can to get you back on track).
Our exclusives
Registered for Our Pass Exclusives? Check out the fantastic offers, events and discounts available to Our Pass members.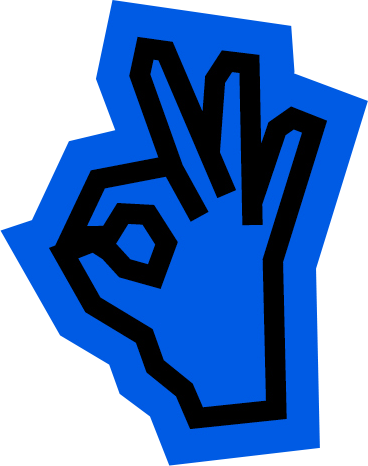 Five things you need before you apply
1. An email address. We'll use this to send you updates on your application and set up your Our Pass account. You cannot use the same email address for a second Our Pass card account and will get an error message if you try.
2. A passport style photo to upload. Using a camera phone or digital camera, ask someone to take a passport-style colour photo of you against a plain background. Make sure it's just your head and shoulders. Photographs of photos, or blurred photos, will be rejected. Check the diagrams below for tips.
3. Proof of your date of birth. To be eligible right now, you need to have been born between 01/09/2004 and 31/08/2006. If you leave school this year and are born between 01/09/2005 and 31/08/2007 you will be eligible to apply on 2nd May 2023 and you will receive your Our pass card at the end of August in time to use from 1st September. You will need to photograph, scan or colour copy a document that has your date of birth. Make sure the copy you upload is clear, and shows the whole document or page. It should be uploaded as a pdf or .jpg and below 5mb in size. Check the diagrams below for tips. Choose from the following documents:
Passport
Driving licence
Birth or adoption certificate
NHS medical card
Biometric residence permit
Valid UK ID card
EU/ EEA ID card
HM forces ID card
4. Proof that you live in Greater Manchester. You will need to photograph, scan or colour copy an official letter that has your address on it. We don't accept letters from your school or college. Show the whole letter, so that we can see the letterhead AND your address. You can blank out any sensitive information. Check the diagrams below for tips. Choose from the following documents:
Letter from HMRC or government agency e.g. Department for Work and Pensions or National Insurance number
Driving licence (unless already used for proof of age)
Or one of these, which have to have been issued within the last three months (make sure we can see the date on the copy you send us):
Letter or statement from your bank or building society (you can download statements from most online banking accounts)
Utility bill
Mobile phone bill
*If you aren't able to provide any of these items, you can request a confirmation letter from your school or college that confirms your home address and current age and date of birth.
5. A way to pay. There is a £10 administration charge, and so you'll need a valid payment card with you (so that you can see both the front and the back of the card). Make sure that you know the billing address for this card.
Uploading your photo? Some extra tips:
The best format is .jpg. For iOS / Apple devices, go to settings / camera / formats, and choose "most compatible". For Android devices, open the camera app, click the settings button (gear icon) / save options / unselect "HEIF pictures".
The best picture size is 4:3. For iOS / Apple devices, open the camera app and "photo" setting will take images using this size. For Android devices, open the camera app, click the settings button (gear icon) / for rear camera or front camera (depending on which is used) and set the "picture size" to 4:3.
Problems or questions?
Application rejected?
Sometimes, applications are rejected because the wrong information has been supplied, or in the wrong format. If your application has been rejected because there's a problem with your photo, proof of address or date of birth documents, you can upload new ones. Read our guide to find out what you can do to make sure your application is accepted, and then click the Manage Application button to edit your application. After this, the website will take you to the payment screen. At this point, please get in touch with the team on 03000 035 035 and we will be able to complete your application for you – you won't need to pay again.
When will you get your membership card?
If you're successful in your application, you'll usually receive your pass within 7-10 working days. If you're applying from 2nd May 2023 for membership that begins on 1 September 2023, your card will arrive in mid-August, so that it's ready for you to begin using it in September. You can use your membership card straight away: head back to this site to activate your website account activate your website account (so that you can get access to exclusive member offers), and use it immediately on buses.
Lost or stolen card?
If your Our Pass is lost, stolen or damaged, you can order a new one by either logging into your card application account to 'manage your application' or by contacting our Customer Service Team on 0300 323 0777. Phone lines are open from 7am to 8pm, Monday to Friday and 8am to 8pm at weekends and on bank holidays. A replacement Our Pass will then be sent to the home address registered on your account. There is a replacement fee of £10.
Contact us if you need help
If you have any problems with your application, or have any questions, contact us or call us on 0300 323 0777.